Casual Indoor/Outdoor Weddings: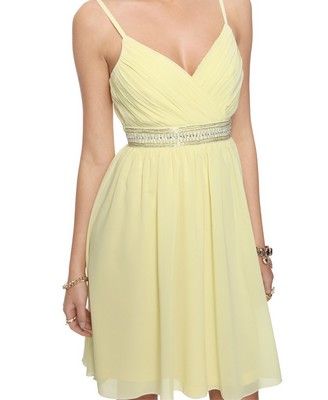 Pleated Beaded Empire Waist Dress for $34.80 at
Forever21
Pair with: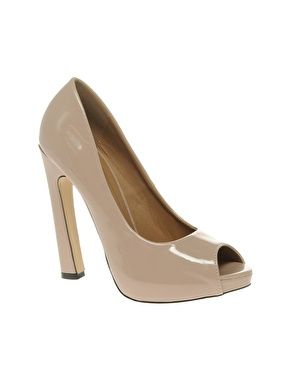 ASOS petal Platform Peep Toe Heels for $25 at
ASOS
Casual weddings call for a casual yet semi formal dress. Go for dresses made out of chiffon and cotton. This one is great and I love the beading detailing! And it's affordable!
Garden Wedding: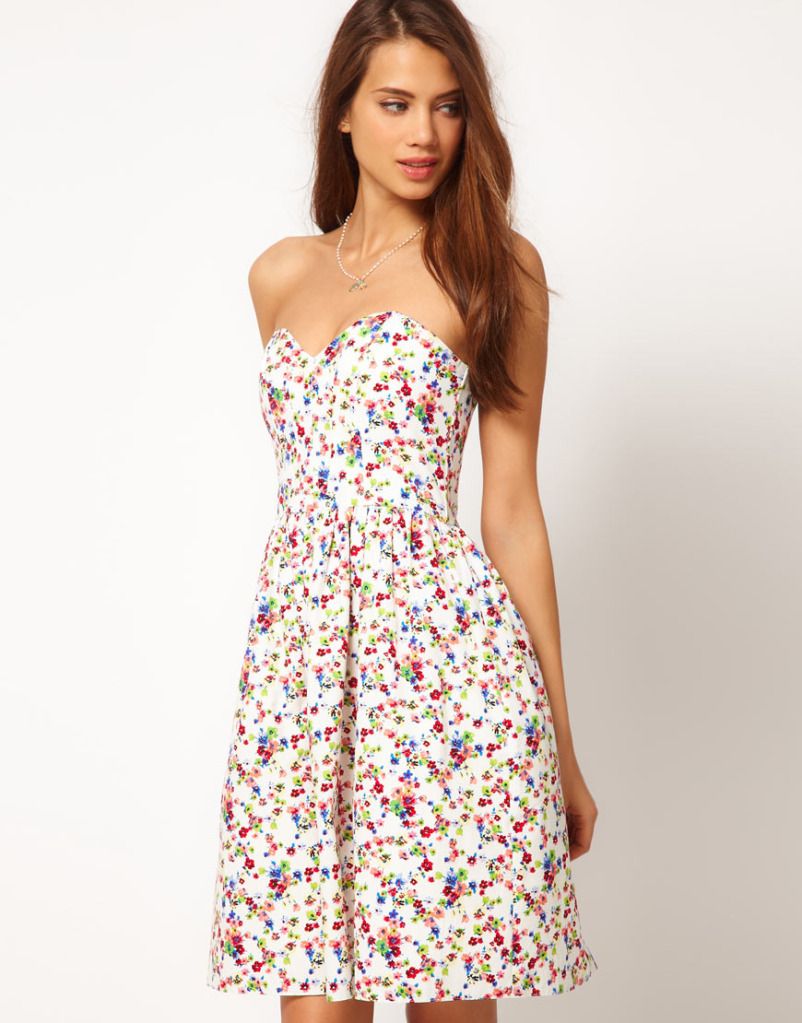 ASOS Strapless Dress in Ditsy Print for $78.78 at
ASOS
Pair With: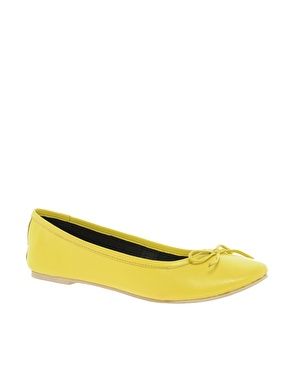 ASOS Lottie Leather Ballet Flats for $34.79 at
ASOS
This is such a adorable dress and perfect for a garden wedding. Wear anything with bright colors and florals. Wear flats because many garden weddings are on the grass or gravel which makes it hard to walk in heels.
Beach Wedding:
Pair With: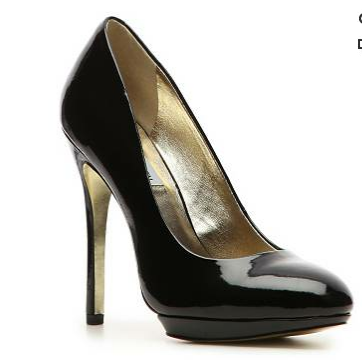 SM Womens Alsen Pump for $60 at
DSW
Formal weddings call for elaborate or formal dresses. Pick dresses made out of satin or chiffon. Dress it up with heels and jewelry. This one above is gorgeous and perfect for almost any body shape. This one would look fabulous on hourglass shapes!
Wedding season is here and if you are a guest at a wedding you need an outfit. The one's I have featured above are perfect. You don't have to spend a lot to look fabulous as I have shown. Just take the time to look and shop! Just remember to not overshine the bride and don't wear white! ;)
What do you typically wear to a wedding?