This week's celebrity fashion edition is on the Victoria's Secret model, Candice Swanepoel!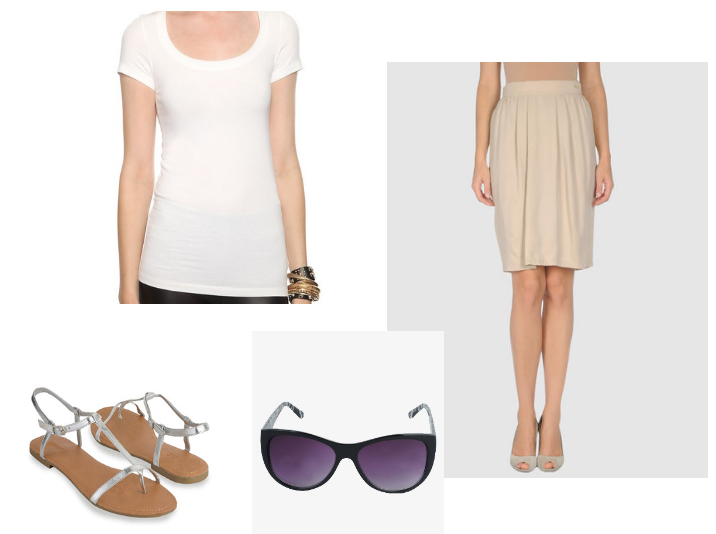 How to copy this look all for under $100:
Skirt: Pepoli Knee Length Skirt from
Yoox
for $65
T-Shirt: Essential Scoop Neck Shirt for $5.80 at
Forever21
Sandals: Metallic Thong Sandals for $9.80 at
Forever21
Sunglasses: F2048 Sunglasses for $5.80 at
Forever21
Total Price: $86.40!
This is the perfect outfit for the last days of summer. And so very easy to transfer into the fall. To transfer into fall wear knee high boots and a leather jacket. Tres chic! To take this look into the night, wear some killer heels and throw on some jewels. Instantly glam and ready for the night!
What are you wearing these last days of summer?