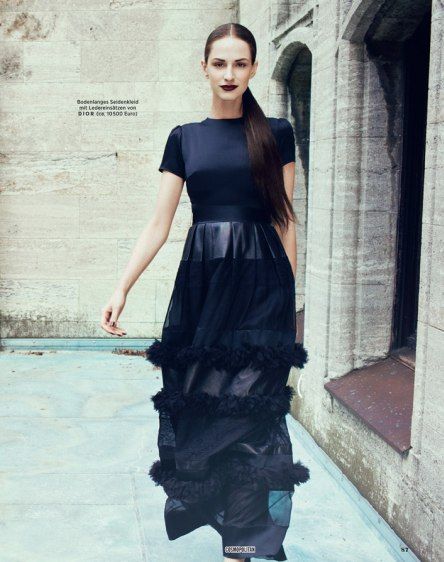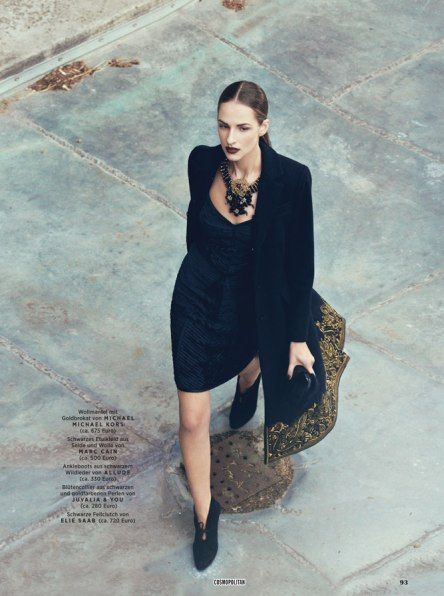 I am loving the gothic, romantic feel to this editorial. The model looks chic and sophisticated. I am loving the sheath dress in the second picture, so sexy and chic! The jewelry is also amazing and the necklace in the third picture is Stunning. The photography is well done and he/she captured the model well.
I didn't even know that Cosmo had a Germany edition! haha.
What do you think of this editorial?
P.S. Remember I have set up my own domain now so don't forget to bookmark me at www.msfashinista.com. ! :)