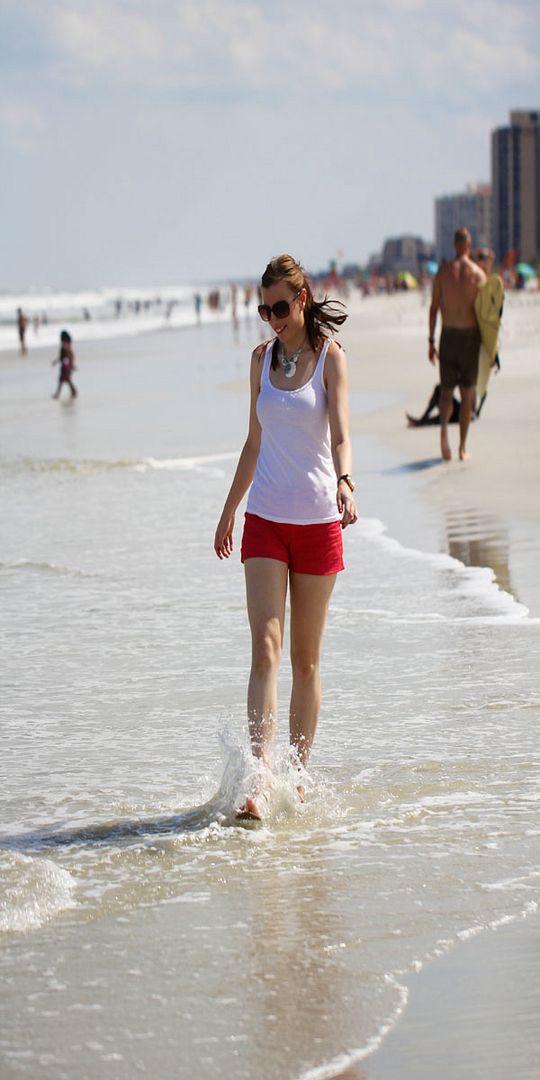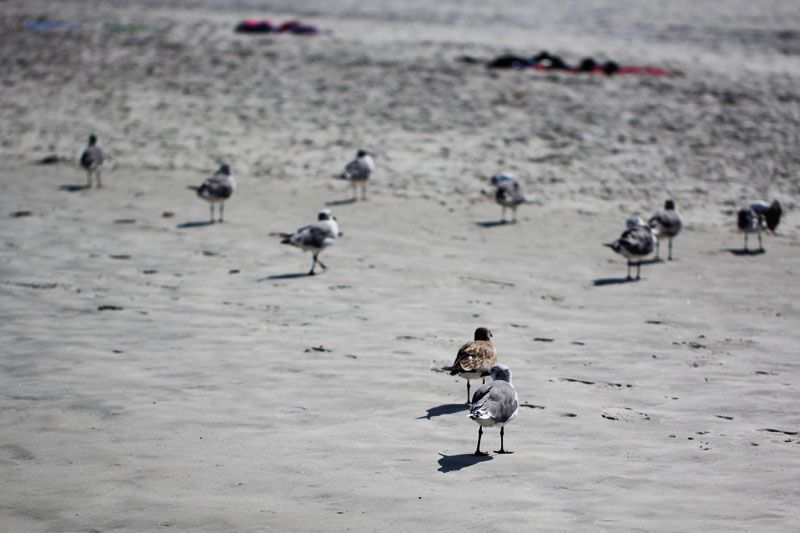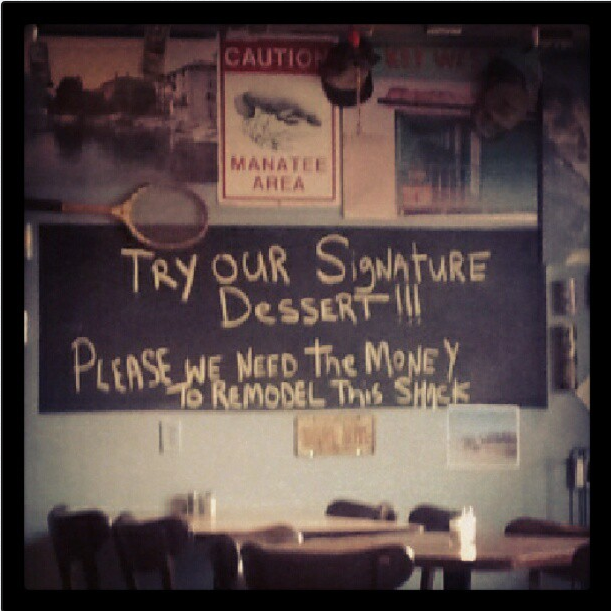 We ate at Crazy Fish Restaurant.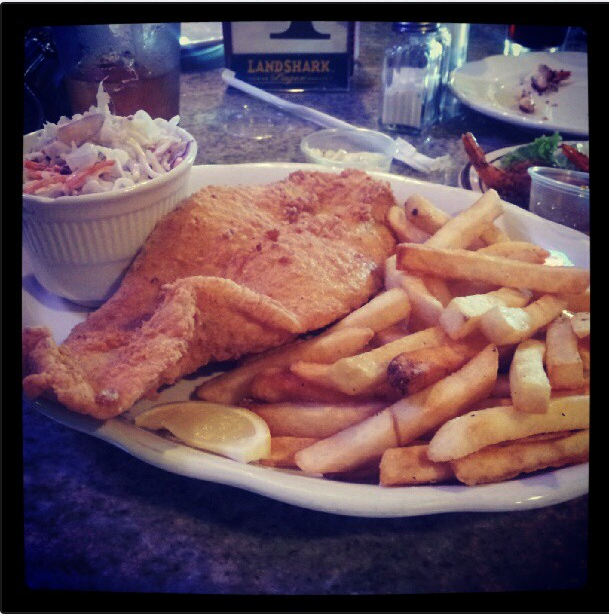 Yummy Cat Fish Dinner. We were surprised by the size of portions we got for the price of food!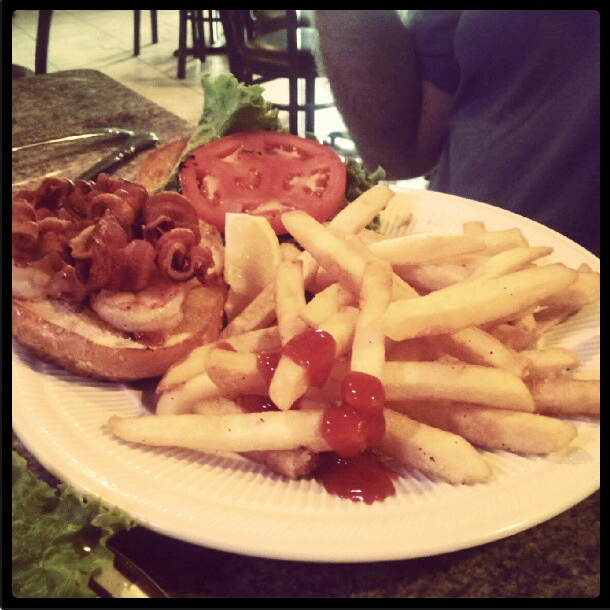 Ryan got the Shrimp BLT w/fries.
Outfit details:
Tank Top: Old Navy
Shorts: Gap
Watch: Emporio Armani
Sunglasses: Ann Taylor
Today was a gorgeous sunny day out and we took advantage of it by going to the beach. We live only 30 minutes from the beach and we are surprised we don't go more often (haha). We then ate out at a restaurant we found searching on Google. We were very impressed and will have to visit again. The food was delicious, good prices and the service was excellent. It was also a very quiet small town kind of restaurant which we like!
As for my outfit I just wore a simple outfit so that I would be comfortable walking around the beach. I think at the beach you can go very casual and still look chic. :)
Hope you all are having a fabulous weekend!