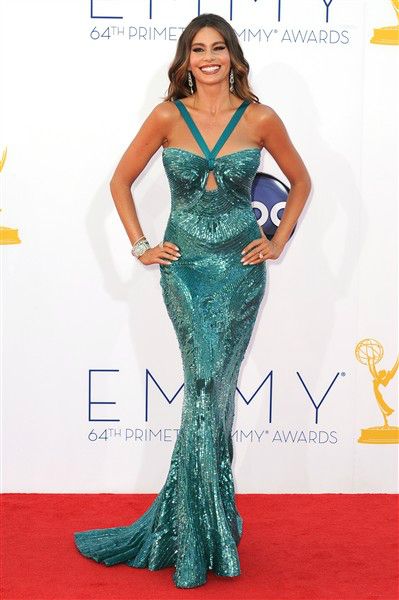 Sofia Vergara
Sofia looks amazing in this gown. She has an exceptional figure and this gown shows it off. She also looks like a mermaid but in a good way.
Zooey Deschanel
Zooey looks adorable and this gown has a unique Cinderella look to it. Love it!
Heidi Klum
Many critisized Heidi for wearing this dress. One being, that the slit was too high with such a low v-neck. I think she looks stunning and if you have the body, why not flaunt it? (haha).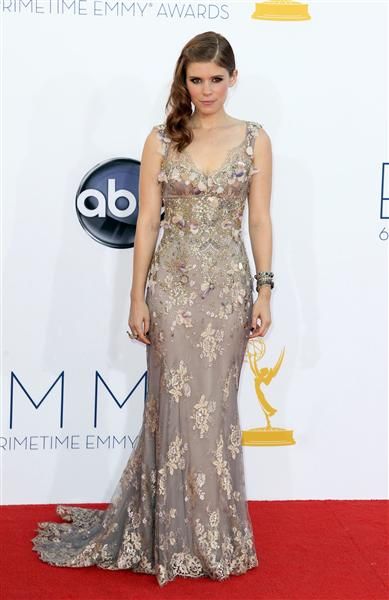 Kate Mara
The beading and lace detailing on her gown is just gorgeous. Timeless and chic.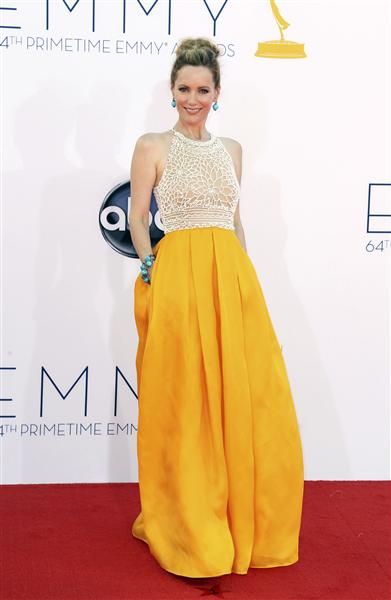 Leslie Mann
Leslie is sporting the dress featured in the Naeem Khan Fall 2012 runway show. I think she sports it well here and added her own unique touches with turquoise jewelry.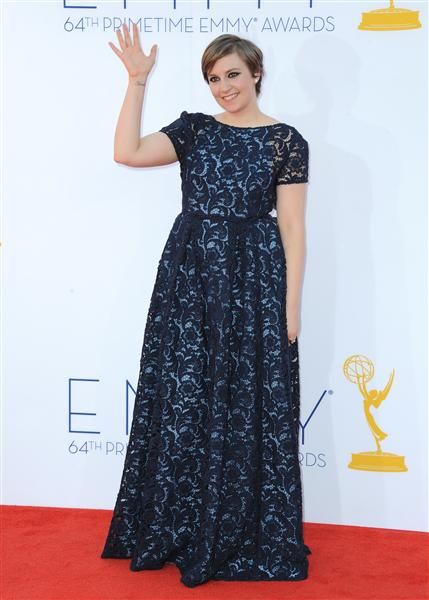 Lena Dunham
Lena, what are you wearing?? This color, shape, everything about this dress does nothing for you. Please next time, wear something more youthful and figure flattering!!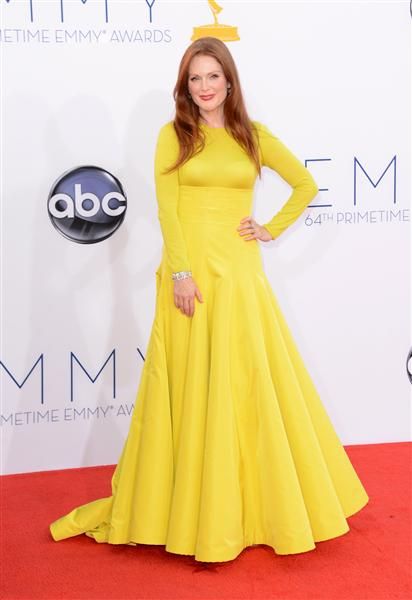 Julianne Moore
I love yellow but this dress is not good. The drop waist does nothing for Julianne's figure and I think in general it's too much yellow. Plus, it's long sleeves with a crew/high neck. Would of liked to see more skin.
Christina Hendricks
Christina, I envy your figure but when you wear a colored dress like this, I wonder what you were thinking? This color does nothing for your skin tone and doesn't bring out your rosy tone. Plus, your chest is kind of falling out....
The Emmy awards were on last night and the celebrities walked out on the red carpet in their finest. There were many hit and misses, like usual but I think in general there were many gorgeous gowns and handsome men in tux's. My favorite wins of the night were Outstanding Supporting Actor Aaron Paul for Breaking Bad, Outstanding Director Tim Van Patten for Boardwalk Empire, and Kevin Costner for Outstanding Leader Actor in Hatfields and McCoys. I was sad to see that Game of Thrones didn't win the Outstanding Drama Series. But oh wells! If you haven't seen that show- you must catch up on it now! It is one of my most favorite shows! :)
What were your favorite looks and wins of the Emmy's this year?