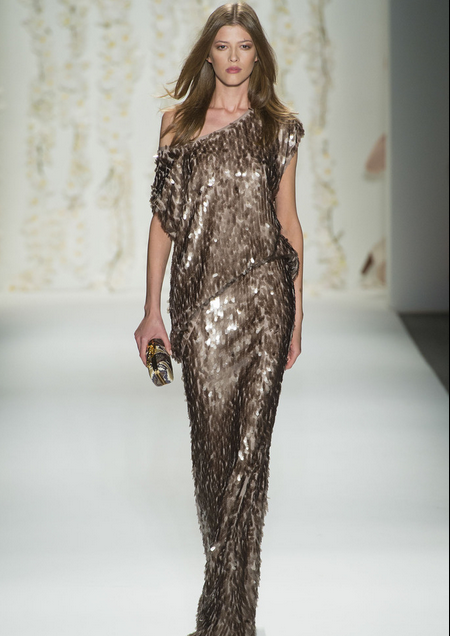 Rachel Zoe

Rachel created an amazing collection. This was my most favorite piece. I can definitely see a celebrity wear this down the runway.
Alice and Olivia

Another party dress done well.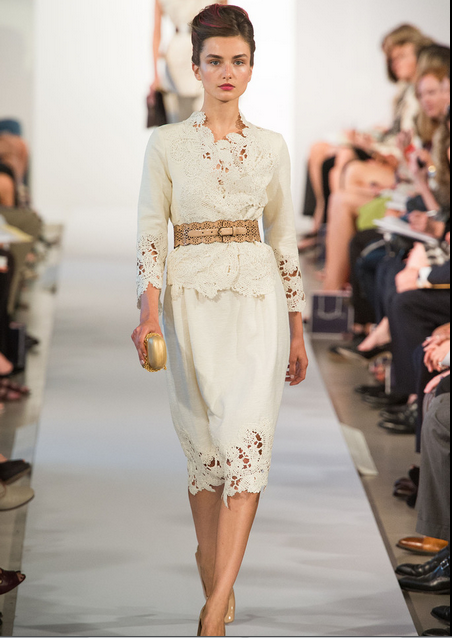 Oscar De La Renta

This outfit I can see Kate Middleton wearing. It is a very ladylike outfit.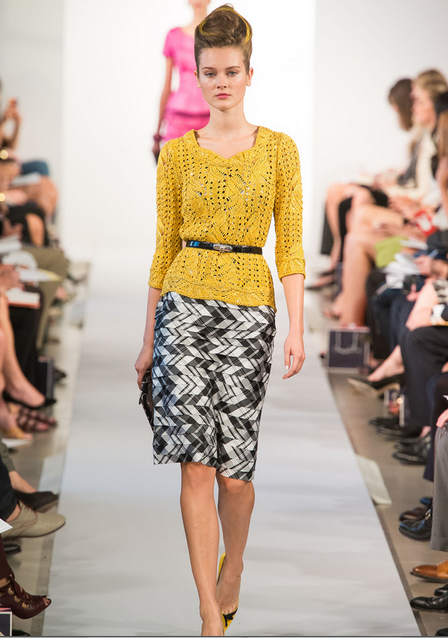 Oscar De La Renta

I love pairing sweaters with pencil skirts. It is the perfect outfit for work in the fall/winter!
Elie Tahari

I love these floral pants and mixing it with white details makes the outfit pop.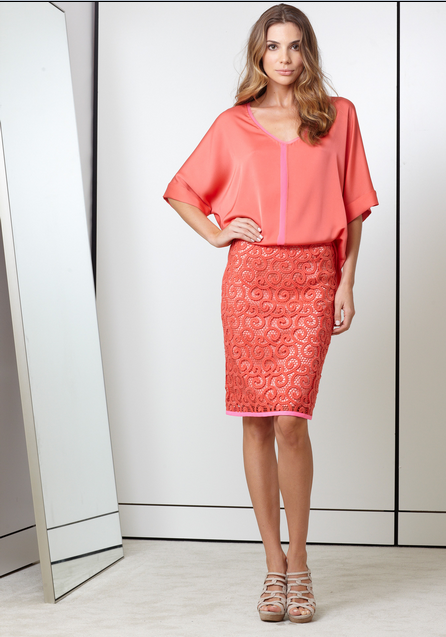 Elie Tahari

A great spring outfit for the work place.
Naeem Khan

When I saw this it reminded me of a Cinderella dress!
A little hint: Part of my wedding dress was of this color blue! :)
This post wraps up my favorites from New York Fashion Week. There was so many amazing collections it was hard to just choose a few! Patterned pants, bright/neon colors and delicate details are here to stay this upcoming spring season. I am excited to see what trends develop next season!
What are your favorite collections from NYFW?
P.S. The wedding photographer finished all our pictures and we will be getting them soon. I can't wait to get them and share them all with you!!