Such a unique gown. I can see this worn on the red carpet.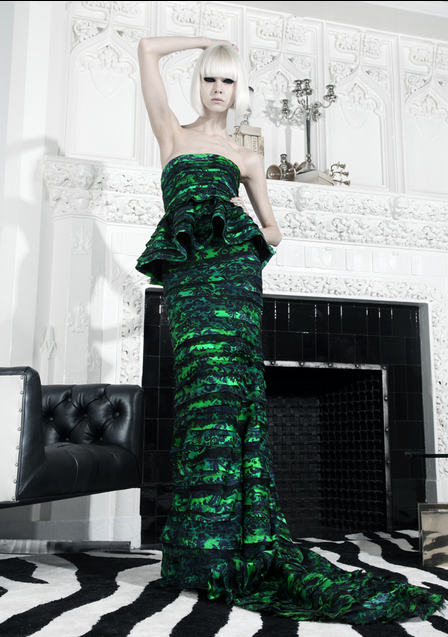 Such a gorgeous shade of green. Loving the silhouette as well.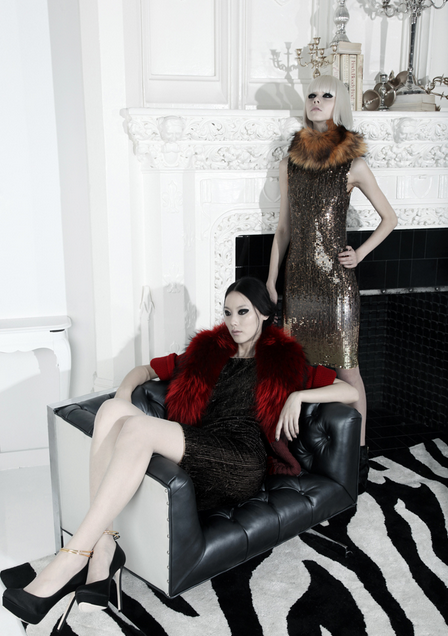 Loving the sequined dresses with the faux fur. Adds a touch of luxuriousness.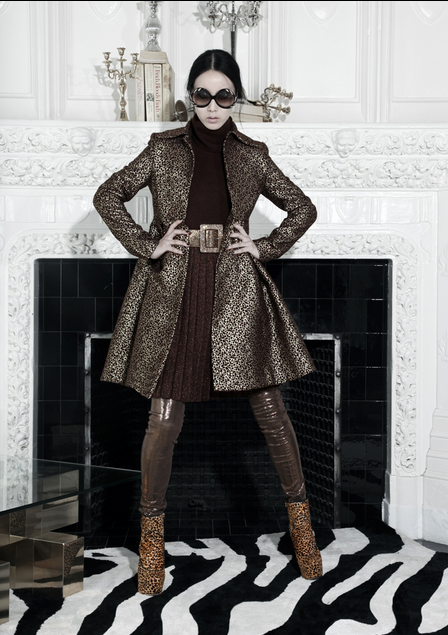 Stunning coat, perfect for fall.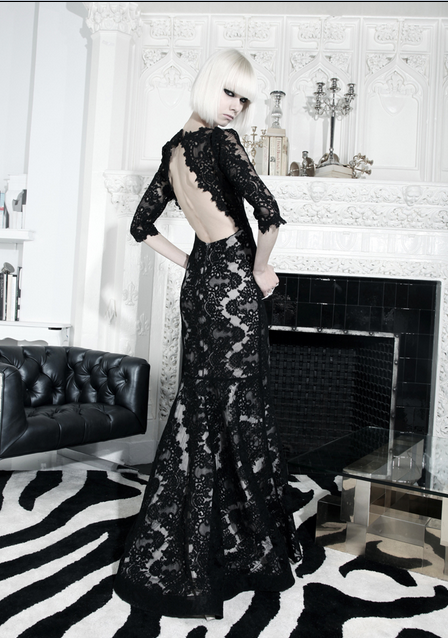 This dress is absolutely amazing. The back detailing is stunning. This would be the perfect
dress to wear to a formal event.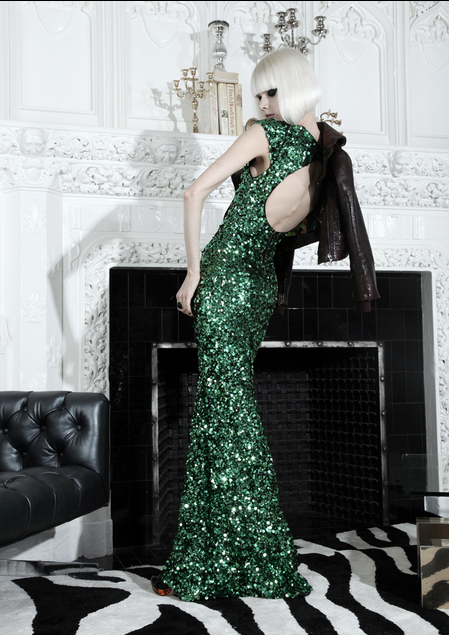 Another gorgeous dress. I can see this as a perfect red carpet dress.
Alice and Olivia's collection is absolutely gorgeous. There is a mixture of feminine, Gothic and Edgy to the collection. The background as well complimented the style of the collection.
What do you think of Alice and Olivia's fall collection?