This weeks celebrity fashion edition is on reality star, Kim Kardashian!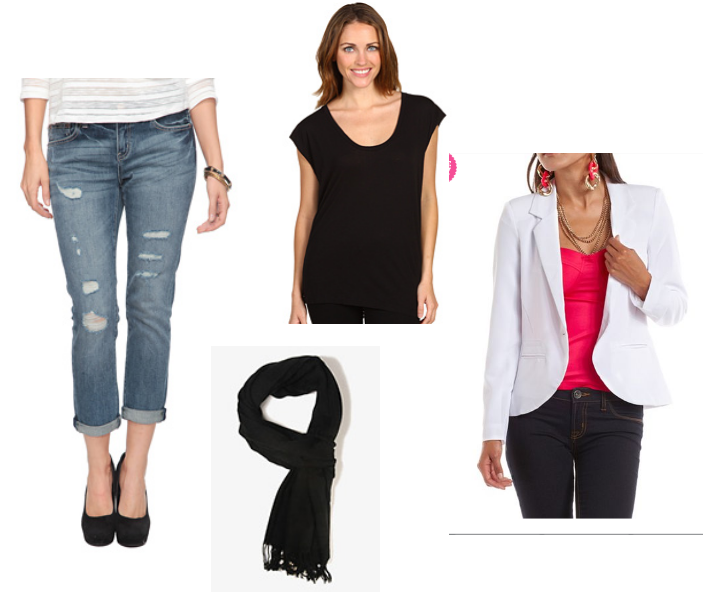 How to copy this look for all under $100!:
Jeans: Destroyed Slim Fit Jeans for $24.50 at
Forever21
Top: AG Adriano Goldschmied Scoop Neck Tee for $19.99 at
6PM
Blazer: Lightweight Long Sleeve Blazer for $36.99 at
Charolette Russe
Scarf: Twisted Fringe Scarf for $9.80 at
Forever21
Total Look: $91.80!
Kim looks casual and chic in this picture at the airport. Any blazer will instantly make you look more put together. Take this blazer off on the plane and put it back on after the flight. You will look instantly better!
These jeans look comfy too, easy to wear with so many different things. I just love boyfriend jeans!
What do you think of Kim's outfit?