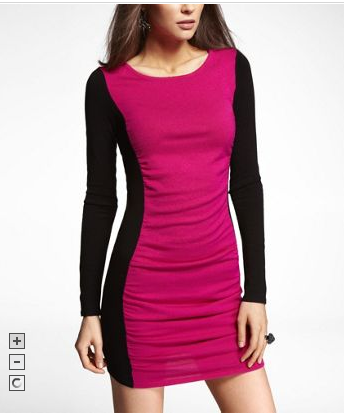 Color Block Sweater Dress for $48.93 at
Express
Show off the color blocking trend with this sexy sweater dress. Wear this out to dinner or to a party. Wear on the weekend with tights and boots. So versatile and chic!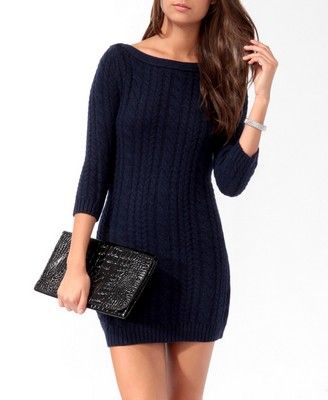 Essential Cable Knit Sweater Dress for $27.80 at
Forever21
I can imagine wearing this dress in front of the fire with leggings and boots. The perfect go to sweater dress for weekends in the fall.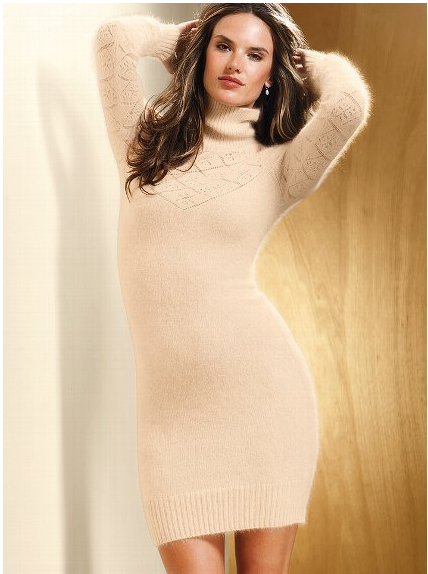 Pointelle Turtleneck Sweater dress for $69.50 at
Victoria's Secret
This sweater dress looks so cozy and warm. Perfect for chilly days ahead. I have a similar dress from VS with the same fabric and I can say it is the most warm and cozy dress I own!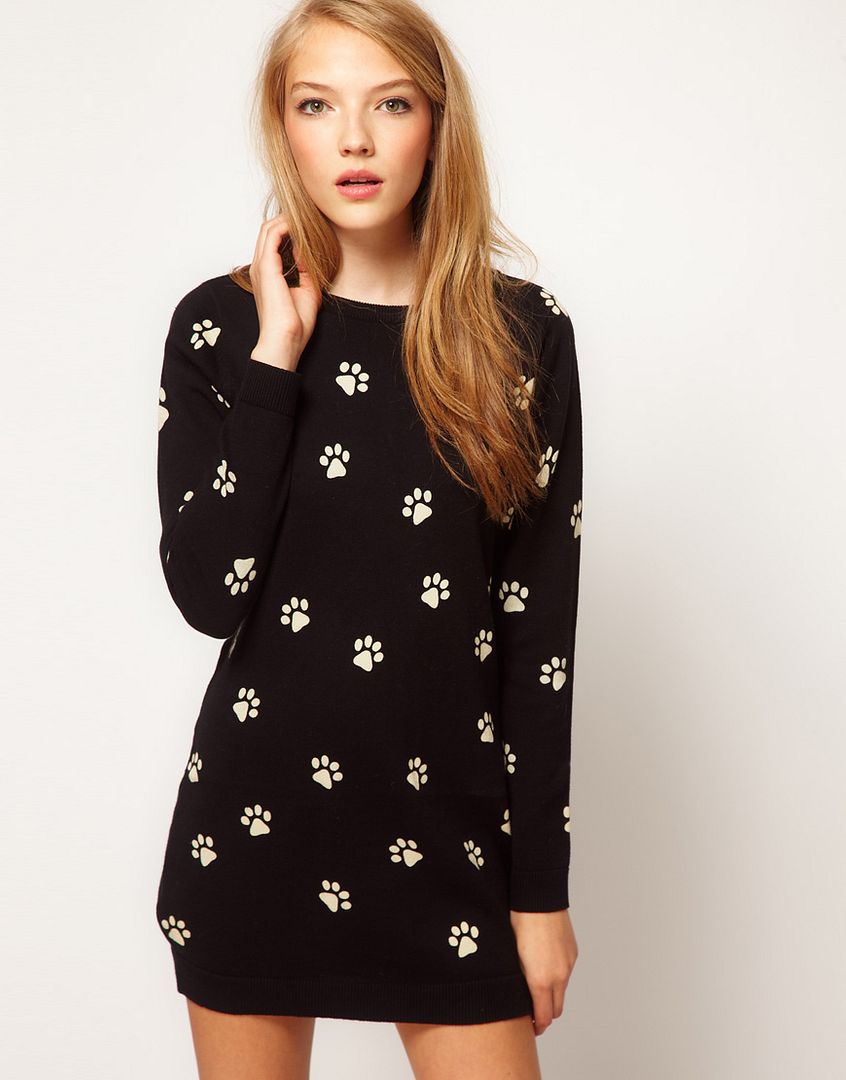 ASOS Paw Print Longline Sweater Dress for $66.84 at
ASOS
This dress looks so adorable! I love dogs so I was drawn to the print. The fit is relaxed making it another winning dress for the weekend.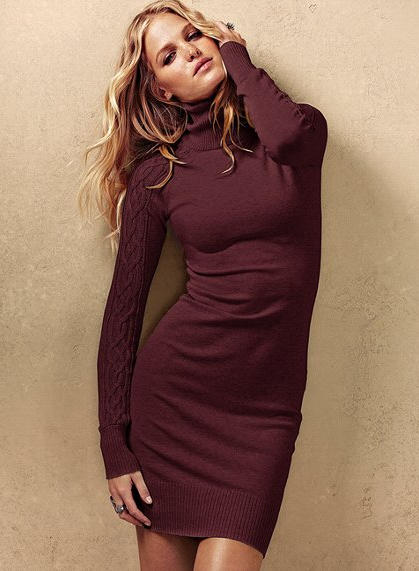 Turtleneck Sweaterdress for $69.50 at
Victoria's Secret
I actually own this dress but in a beige color (will be featuring it when it gets chillier out!). It is very figure flattering and looks amazing on women with curves. It is also lightweight making it perfect for fall weather.
Henley Dress for $49.50 at
Victoria's Secret
I have been eyeing this dress for quite some time. I have a similar dress (featured on
here
before) with the ribbed detailing but in a turtleneck style. You would think with the thin material it wouldn't be that flattering. But it is! It looks great on curvy figures and the length is appropriate for work and nights out. My husband especially likes the neckline (haha).
Fall is upon us and sweater dresses are perfect to wear on a cool crisp day! I love them, since they show off my curvy figure. If you got curves, why not flaunt them!
Remember, to wear shapewear when wearing sweater dresses as they are form fitting. We are all not perfect and have wash board abs. Shape wear is a girls best friend, they flatten out any bumps and lumps that we hate. ;) Sweater dresses are perfect for work, the weekend and nights out. They are the most versatile dress out there, making it the best investment piece. Don't be afraid to spend a little on a sweater dress like the one's above as it will take you through many seasons to come. They are a classic piece to own!
Being in Florida it is hard to wear sweater dresses at the moment without sweating to death (haha) but I heard it does get a little cold by end of November. My favorite place to purchase sweater dresses are Victoria's Secret. They have never failed me with fit and quality. The quality is amazing and worth the price in my opinion. I am of similar height as the models so I know exactly where the dress will fall- makes it easy for me! But I always say tailors are everyone's best friend! ;)
Do you wear sweater dresses?