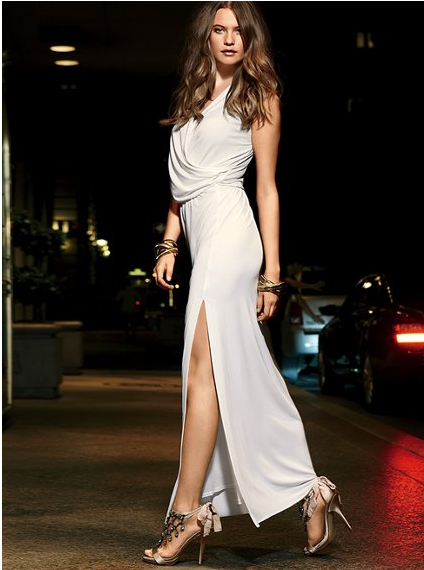 Drape Front Maxi Dress for $98
This dress is amazing! One of the best dresses I have seen VS do in a long time. I love the shape and style of the dress. So sexy and red carpet ready!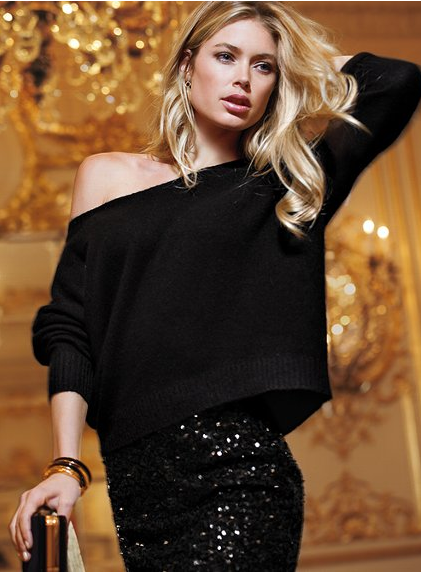 Off the Shoulder Cashmere Sweater ($148) and Sequin Pencil Skirt ($128)
For a different look pair a casual slouchy sweater with a sequined skirt. This is a trend featured this season that I just love!
VS Siren Legging Jean ($70) Sequin Swing Top ($98) and Jeweled Peep Toe Pump ($108)
A look that is perfect for a night out. Wear this for Christmas or Thanksgiving dinner. Chic and sexy too.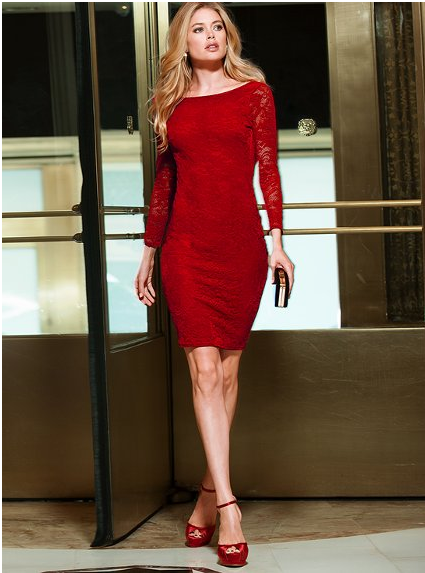 Open Lace Back Dress ($98)
This is a stunning dress from the front and back (it is completely bare). They designed it well here mixing a high neckline and a knee length with a bare back. Sexy yet not too sexy. For those who can get away with wearing a backless bra this is the dress for you!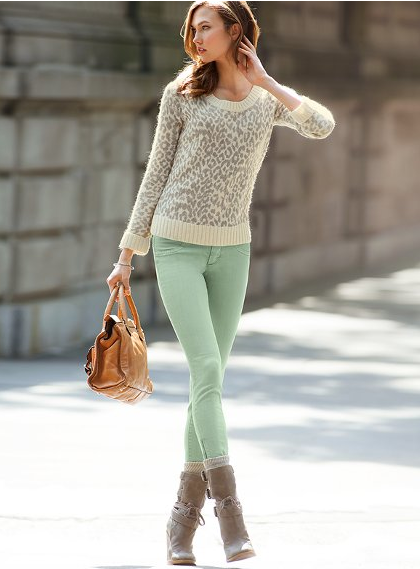 Leopard Print Sweater ($60) and Ankle Zip Siren Jean Legging ($70)
Such a chic casual look. The sweater looks so cozy and I love how they paired it with a pair of bright colored jeans for the winter.
Multi-way Tunic Sweater ($70) Ribbed Legging ($50) and Platform Wedge Bootie ($148)
Another cute casual look. I would wear this out running errands or just lounging around. Who doesn't love leggings and a comfy tunic sweater?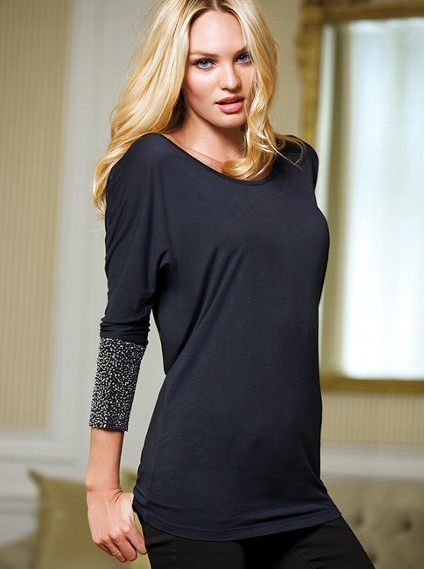 Sparkle Cuff Top for $50
Another big trend this season is sweaters or tops with detailing such as studs, sequins, etc. This casual top has a touch of sparkle. Wear this with skinny jeans and heels for a night out! This top is definitely on my wish list!
The Dreamer Flannel Pajama for $50
I love their PJ's. They are so comfy and warm. I lounge around in them all the time at home. They stay up pretty well too. I have had my PJ's from there for 2 years and they are still going strong. They also have other styles too, not just the traditional style such as Tank Top PJ's.
Victoria's Secret comes out with their Holiday Catalog each year. I look forward to it every year. Not only do they feature their lingerie but their amazing clothing line. You all know that I am a big fan of VS and own a lot of their clothing (most of my wardrobe is from there- haha). The reason I shop there not only because of their quality but also because of their customer service. Whenever I call the 1800 line or go into the store I am always well taken care of. I have never had a problem with their customer service before. One time the post office lost a $200 order from them and I was so mad. VS was so kind to re order everything at no cost to me - now that is what I call customer service!!
Have you received the Holiday Catalog from VS?