The Lancome Holiday Makeup Collection for $105 with any purchase.
Best of both worlds, you get both full size products and sample sizes with 3 full size brushes. This is a set you can't beat the price for!
The Sephora Blockbuster - $50
Every year Sephora comes out with their holiday blockbuster. It is guaranteed to sell out by Christmas time. This set alone should last you all year. You get over 64 eyeshadows, 12 eyeliners, over 48 lip glosses, a mirror and brushes. What a deal for only $50!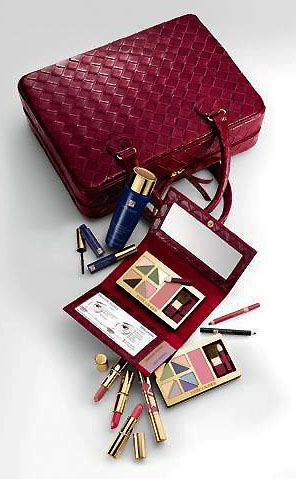 The Estee Lauder Holiday Blockbuster for $60 with any fragrance purchase.
This is the perfect gift for anyone that loves fragrance and makeup. Your mom, sister, best friend, etc. would love this. Comes with a couple full size products with interchangeable eye quads.
With the upcoming holiday season comes all the famous holiday makeup blockbusters. They make the perfect gifts for any beauty lover (or for yourself!). You can't beat the price as well for all the products you are getting.
Have you ever purchased any years holiday makeup blockbusters in the past?