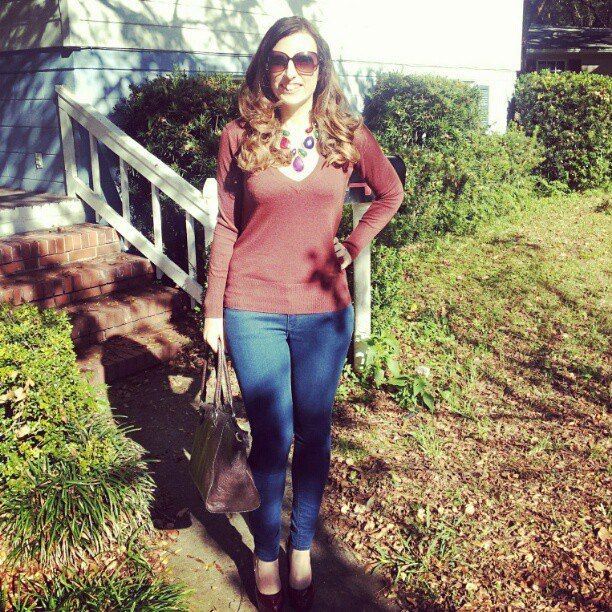 I opted to wear skinny jeans and a form fitting sweater with heels. If you can't tell too I got my hair done! Last weekend I died my hair Ombre! I died my hair a dark brown on top (my natural hair color) with golden blonde on the bottom. I also cut it to above the chest.
Posting this picture I also realized that I haven't done an outfit post since I got married in July! I have been working really hard since May to tone up, not necessarily loose weight but to look more toned and lean. I hope it shows a little- I think it does! Now that we are settled into our new home (the house in the background!) I want to start doing outfit posts again. :)
Sweater- Victoria's Secret, Jeans- Express, Heels- Jessica Simpson, Handbag & Necklace- New York and Company and Sunglasses- Ann Taylor
It is just my hubby and me at our house. Our family lives on the other side of the country (literally) so we went out to eat at The Village Inn. It was so delicious! I was very impressed. Good portions and quality food. :)
This is also my first time eating meat since May. I am a pescetarian if any of you didn't know (I only eat fish and seafood) so it was different for a change! Though I don't think I will go back to eating meat anytime soon.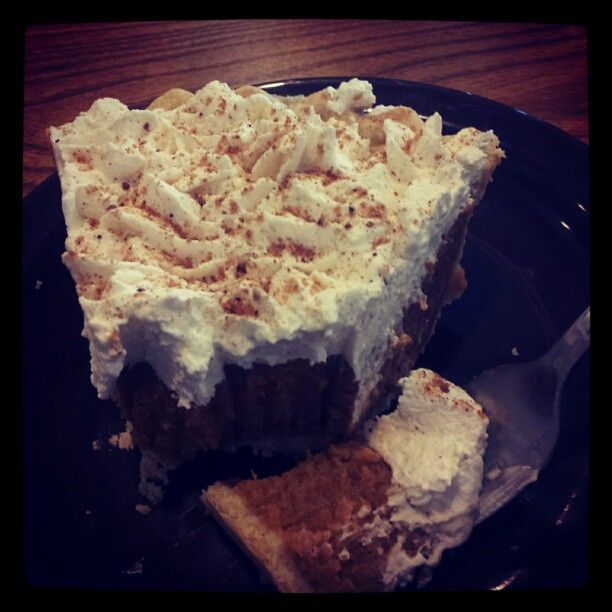 We also had yummy pumpkin pie!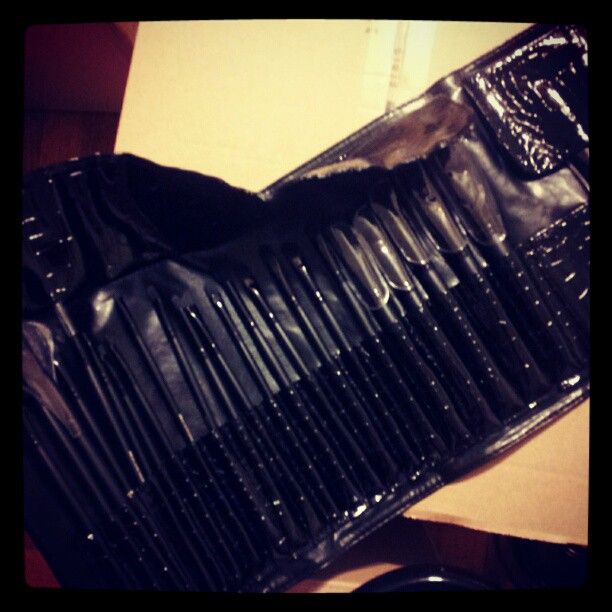 I also got to try my new BH Cosmetic makeup brushes today. So far I am impressed with the quality and softness of the bristles in the brushes. I got these on sale for only $22!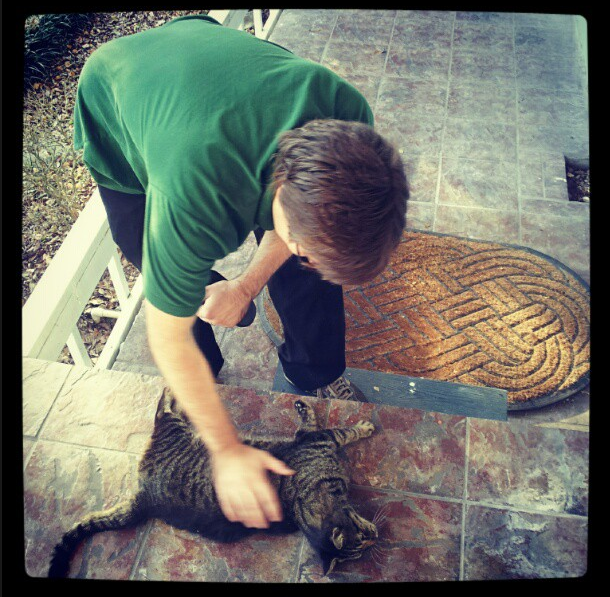 The neighbors have an outdoor cat and he has been walking around our house since we moved in. He likes to hang around the porch and beg to come in by Meowing. I am allergic so we can't let him in. :(
I think the previous owners use to let him in because he has gotten in by accident a couple of times and knew his way around (haha). I think my husband has found a new friend. :)
BTW: This is our front porch at the house and I can't wait to decorate it!
What did you all do on Thanksgiving?
Follow me on Instagram! Username:
MsFashinista