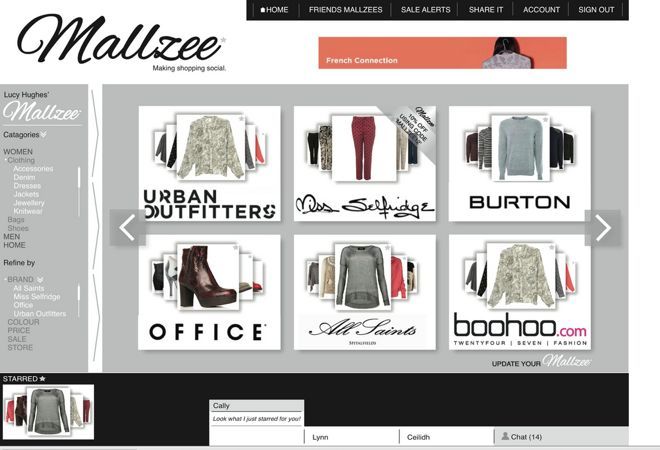 Love shopping and networking via social media? Why not bring both together!

Mallzee offers you the opportunity to create a new experience shopping online. New members can create their own personalized shopping mall. First you start out by indicating what your favorite brands and stores are. Then Mallzee finds products matching your own personal style and showcases them on the storefront or mall.

So how does Mallzee take it to the social level? There are opportunities for Facebook chats, creating polls for friends, and browsing and commenting on other people's "malls".
What is even more amazing, is that you earn money every time someone buys a product from your Mallzee! That's where the social media part comes in. Sharing earns you a little extra money! If you love shopping, why not get paid for it?

Currently Mallzee has over 200 brands so there is plenty to choose from. Included brands are Urban Outfitters, New Look, Feel Unique and St. Tropez. Also if you sign up today you could win $155!

If you love shopping and showcasing your style this would be a fun place to showcase that. Also, it's great inspiration. I love looking at other people's style and taking inspiration from them. It saves time shopping too, because basically you are shopping multiple stores in one! This is definitely a site you should check out!

So go and join Mallzee today!