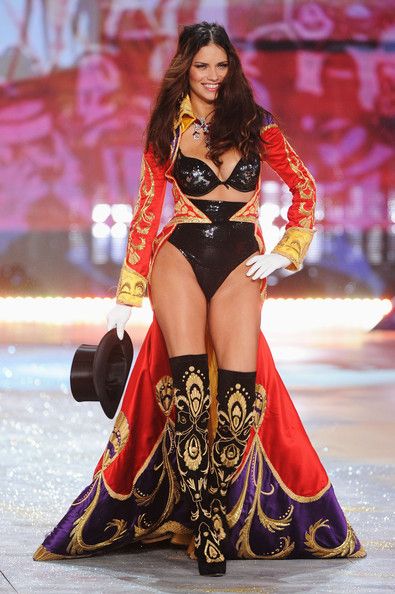 Adriana Lima looks amazing for having a baby in September!! She said she gained 40 pounds and lost it since then. Amazing!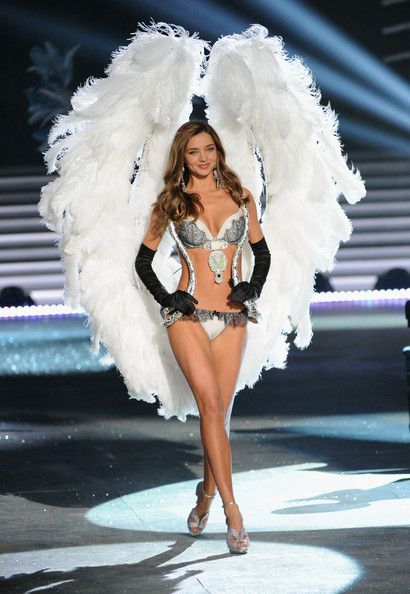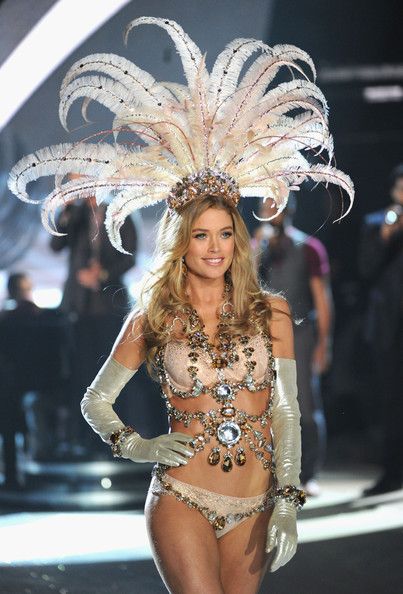 My most favorite look of the night. What girl doesn't love diamonds draped around them?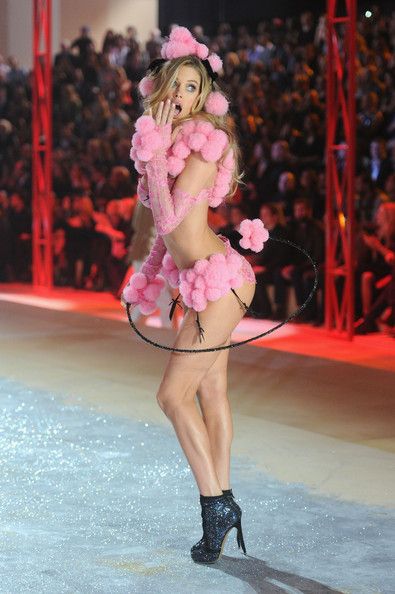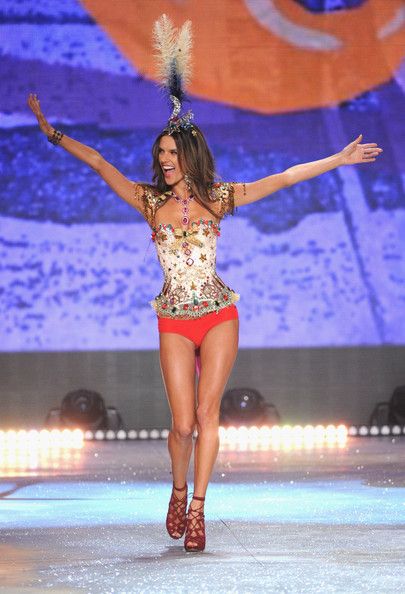 Alessandra Ambrosio also had a baby boy in May and looks fabulous!
Candice Swanepoel is one of my favorite VS angels. Did you know she grew up in South Africa? Interesting!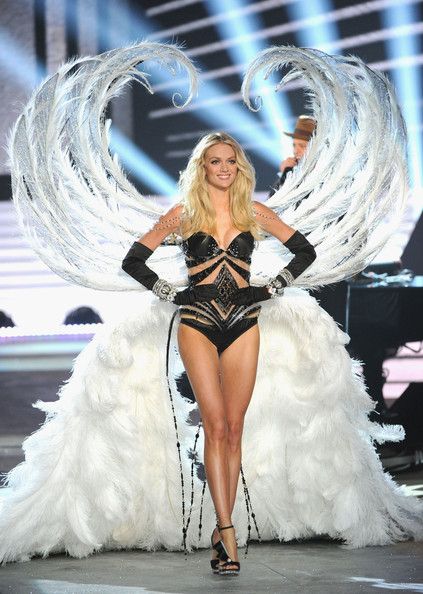 This was the largest angel wings shown so far in the show. Stunning I must say!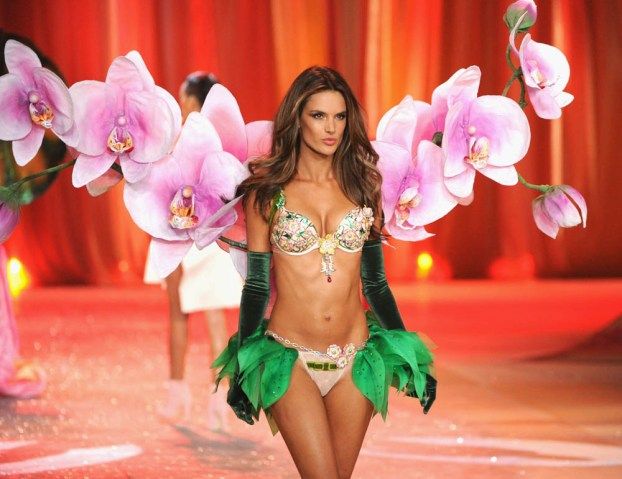 Alessandra Ambrosio shows off the Two Million Dollar Fantasy Bra.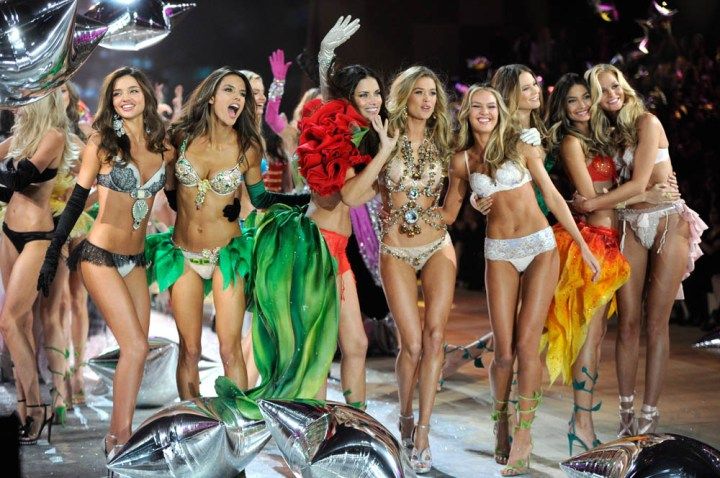 Let's Party!
Every year in December Victoria's Secret has their fashion show. I look forward to it every year since I am a huge Victoria's Secret fan. This year Bruno Mars, Rhianna and Justin Beiber performed. My most favorite performances were Diamonds in the Sky by Rhianna and Young Girls by Bruno Mars.
There were four themes during the night- Circus, Dangerous Liaisons, Calendar Girls, PINK, Silver Screen Angels, and Angels in Bloom.
My most favorite one was the Silver Screen Angels, third picture down features the main look. So glamorous and gorgeous! Though every theme was just as beautiful but I think this one stood out the best!
This year Alessandra Ambrosio wore the two million dollar fantasy bra. I think this one was stunning this year with more colors and diamonds. She pulled it off well in my opinion!
Throughout the show they had little videos about the angels and if you watched the pre-show online there were little interviews with the models themselves. I was really impressed with Candice's interview. She is the main fitness guru for the VSX Sport Line. If you haven't checked out the
fitness videos
you must do so now!
She stated that being fit is not all about being skinny and looking good but about being
healthy
. I totally agree with this statement. Being healthy is important not for only a long life but for a strong mind as well. Loved this interview!
Did you watch the Victoria's Secret Show?